Christopher D. Kelley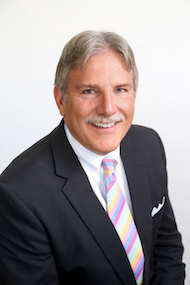 Senior Partner
For over 30 years Mr. Kelley has litigated at both the trial and appellate levels. His experience also includes administrative litigation before the Department of Environmental Conservation, Suffolk County Department of Health Services, and numerous town boards, planning boards, and zoning boards of appeal on Long Island. He has served on the faculty of numerous bar association continuing legal education seminars in the areas of civil procedure, land use and environmental law. Mr. Kelley is a former chairman of the East Hampton Town Zoning Board of Appeals and served for 19 years as chairman of the East Hampton Town Democratic Committee.
He is a former president of the Springs School Board, having served for 12 years, and he has served on numerous boards of directors for local and Long Island-wide charities and not-for-profits including A Program Planned for Life Enrichment (A.P.P.L.E.), a residential drug treatment facility, and was instrumental in the establishment and construction of the East Hampton branch. He has served on the Vestry and as Junior Warden and Treasurer of St. Luke's Church in East Hampton and as Treasurer of Christ Episcopal Church in Sag Harbor. He is also a member of the board of directors of East End For Opportunity, Inc., a non-profit provider of legal assistance to the disadvantaged and immigrant community.
In 2013, Mr. Kelley was named a New York Metropolitan Area "Super Lawyer" in the field of Real Estate Law.
Professional and Civic Associations:
Springs School Board, Past President 2005-2011, Member 1999-2012
Suffolk County, New York State and American Bar Associations
Chairman, East Hampton Town Zoning Board of Appeals 1986
Counsel to East Hampton Housing Authority 1987-2002
Past Chairman, East Hampton Town Democratic Committee
East Hampton Town Recreation Advisory Committee 2000-2003
East Hampton Business Alliance Board of Directors 1996-1998
St. Luke's Episcopal Church Vestry; Christ Episcopal Church Vestry
Board of Directors, APPLE Residential Drug Treatment Facility
Faculty, New York Land Institute, National Business Institute, Suffolk County Bar Association
Christ Episcopal Church, Sag Harbor, Treasurer, Vestry and Finance Committee
EEFO, Inc., Member, Board of Directors