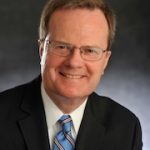 Senior Partner John Shea has been selected as one of the "Top Rated Lawyers in Real Estate Law" by Martindale-Hubbell. Mr. Shea's practice involves real estate transactions of all kinds, as well as zoning, construction, and litigation related to each of those matters. His development work includes the environmental cleanup of properties to maximize their value.
Mr. Shea also conducts high-end residential real estate transactions in the Hamptons communities on Eastern Long Island for high net worth individuals who require privacy and discretion, as well as top-level legal representation. His clients often seek his counsel on personal matters, including estate planning.
Mr. Shea served as Counsel to the White House Council on Environmental Quality, and prior to that was an Assistant Attorney General for New York State in the Environmental Protection Bureau. He began his practice in Manhattan in the areas of commercial litigation and corporate transactions. His is a graduate of Georgetown University, A.B. (1969), and Fordham University, J.D. (1972).