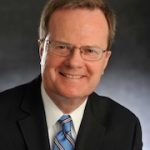 Senior Partner John Shea has been elected to the Board of Trustees of the historic Guild Hall Center for the Visual and Performing Arts in East Hampton.
Mr. Shea has been a partner with the law firm for over 30 years. Earlier in his career, he served as Counsel to the White House Council on Environmental Quality and prior to that, as an Assistant Attorney General for New York in the Environmental Protection Bureau. He has been a longstanding member of the Board of the Group for the East End, an environmental advocacy organization, and was Chairman for 8 years.
For 10 years, he served on the Board of the Suffolk County Community College Foundation, and was a charter member of the Foundation's Investment Committee. Mr. Shea was also a founding director of Patient AirLift Services, a volunteer pilot organization providing medical transportation to veterans and patients in financial need.
Mr. Shea is a graduate of Georgetown University and Fordham Law School.