The firm successfully defended the Village of Southampton, the Village Clerk/Administrator, the Village Building Department and the Village Board of Historic Preservation and Architectural Review against a lawsuit brought by wireless communication provider MetroPCS New York, LLC and the First Presbyterian Church of Southampton. MetroPCS sought approval from the Board of Historic Preservation and Architectural Review (the "ARB") to install several wireless antennas in the steeple of the First Presbyterian Church, located in the center of the Village at the prominent corner of Main Street and Job's Lane. The Church, a local landmark, is part of the Village Historic District and is listed in the New York State and National Register of Historic Places. Continue reading Firm Successfully Defends Village of Southampton in Wireless Antenna Case →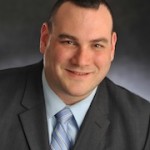 The firm is pleased to announce the addition of Craig Handler as an associate. Mr. Handler is an experienced litigator focusing his practice primarily on complex construction, real estate and insurance litigation.
Mr. Handler represents a wide range of clients including general contractors, construction managers, subcontractors, property owners and developers, in various commercial and civil disputes.He has successfully represented clients in all levels of State and Federal court, at mediation and arbitration. Continue reading Craig Handler Joins The Firm →

Partner Lisa Kombrink has announced the formation of the 2013 Twomey, Latham, Shea, Kelley, Dubin & Quartararo, LLP team for the 18th Annual Ellen's Run in Southampton, New York, scheduled for August 18, 2013.
The event is a 5K course through picturesque Southampton Village, and includes participants of all ages and abilities.
Continue reading Twomey Latham Forms Team for 18th Annual Ellen's Run →
Partner Lisa Kombrink appeared as the featured speaker at the "Women in Business Power Luncheon" in Southampton on June 19, 2013. Twenty-eight real estate brokers from Southampton firms attended the event.
Continue reading Lisa Kombrink Speaks at Women in Business Power Luncheon →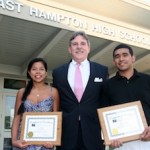 Twomey Latham is pleased to announce the recipients of its 2013 Community Service Scholarships. The year's winners are Mario Mayorga and Laura Perez, both of East Hampton High School, Amber Nicholson of Riverhead High School, and Nicolette Finder, Paris Hodges and Claire Zaneski of Southampton High School.
Continue reading Twomey Latham Announces 2013 Community Service Scholarship Recipients →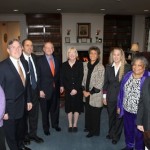 Twomey Latham and Suffolk County National Bank conducted a joint Holiday Charitable Giving Campaign in December that incorporated several fundraising events that were attended by members of the law firm, bank staff and the public. Supported by the generous donations and contributions of numerous East End businesses, the net amount raised was $10,000. At a luncheon held on January 16, 2013, Twomey Latham and SCNB awarded $2,000 to each of the following five food pantries: Long Island Council of Churches Food Pantry in Riverhead, Open Arms Care Center Food Pantry in Riverhead, Community Action Southold Town (CAST) Food Pantry in Greenport, Human Resources of the Hamptons Food Pantry in Southampton and Springs Food Pantry in East Hampton. Continue reading Twomey Latham and SCNB Raise $10,000 for East End Food Pantries →
The firm is pleased to announce that Melissa Sidor has joined the firm as a Senior Attorney. Ms. Sidor's practice, since being admitted to practice law in 1998, has focused on wills, trusts and estates, business succession planning, estate administration, tax exempt organizations, business transactions and commercial and residential real estate transactions.
She received her Juris Doctor degree from Hofstra University Law School in 1997, where she was the managing editor of articles of the Hofstra Labor & Employment Law Journal. Continue reading Melissa Sidor Joins The Firm as a Senior Attorney →