Twomey Latham will be honored at Long Island Business New's Corporate Citizenship Awards.  The firm is being recognized as       Corporate Citizen of the Year (Small Business) and Senior Partner Christopher D. Kelley, Esq. for Leadership Excellence (For Profit). 
The Corporate Citizenship Awards recognize companies and individuals who believe that by being a good corporate citizen we contribute to the economic and social well-being of our employees, businesses and the community.  Honorees consistently prove that true community stewardship evolves through building strong partnerships with nonprofit organizations.
Congratulations to all the winners and nominees – the companies and individuals who consistently strive to meet critical needs of our community.
Partner Kathryn Dalli, head of the firm's intellectual property law group, has been practicing law for over 30 years. Ms Dalli has a diverse background in the arts, business, entertainment and litigation. Ms. Dalli was approached by Hamptons Art Hub to write a column focused on practical legal tips for artists.
Hamptons Art Hub editorial is created by well-respected journalists and experienced professionals who are steeped in the art world and present their insights in a clear manner designed to engage art fans, collectors, art world professionals, artists and anyone interested in discovering contemporary and modern art.  Read Kathryn's article below.
Creativity & The Law: Collage and Fair Use under the Copyright Laws
Continue reading Creativity & The Law: Collage and Fair Use Under the Copyright Laws →
I'm Katerina Grinko. I'm an associate attorney at Twomey, Latham, Shea, Kelley, Dubin & Quartararo.  Our law firm is in Riverhead, New York, and I've actually been an attorney for one year and eight months now, but I have been working here as a legal assistant since 2009. I started my education in paralegal studies, working as a legal assistant with a goal to eventually become an attorney.
I am originally from Latvia. It's a small country in Eastern Europe, so when I came here as an immigrant, I saw a lot of other people who were also immigrants and who were struggling with immigration laws and I felt like that would be an interesting area to get into.
Continue reading The Work We Do: Katerina Grinko →
Senior Associate Craig Handler recently participated in a panel discussion held at the Farmingdale State College, State University of New York. The discussion, which was sponsored by the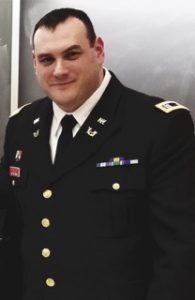 Department of Security Systems & Law Enforcement Technology, addressed the topic of legal careers in the military and law enforcement.  Mr. Handler, who is a Captain in the New York State Army Guard, was on hand to discuss his service as a Judge Advocate and lawyer in a reserve military command. Speakers at the event included a Judge of the NYC Criminal Court, a Judicial Hearing Officer, an Assistant District Attorney and State and City law enforcement personnel.
Sag Harbor Cinema's Architectural Plans Earn Review Board Approval
Every year, owners of real property have the opportunity to grieve their real estate taxes and potentially lower the tax assessment on their property for the following tax year. Tax grievance day is the third Tuesday in May each year. This year the deadline for filing is May 15, 2018.
Success or failure depends on a number of factors, including the quality of the application and the comparable properties used to support one's grievance.
Senior partners David Dubin and Chris Kelley have saved clients upwards of $550,000 in real estate taxes in the towns of Southampton and East Hampton over the past five years alone.  If the initial filing is denied, we also have the ability to dispute the denial in a court of law.
For more information on tax grievances and tax certiorari, please view our Tax Grievances/Certiorari practice page and call us if you think we may be of any assistance.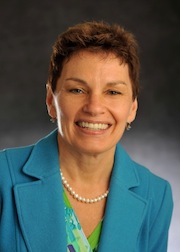 Partner Lisa Clare Kombrink received a big win from the Second Department in a case involving what, if anything, can be built on preserved farmland.  The Court overturned a State Supreme Court decision by Justice Thomas Whelan that had struck down two County laws which established detailed guidelines for activities on farmland preserved under the County's farmland preservation program.  Twomey Latham represented the Suffolk County Legislature and the County Farmland Committee, and fought back the efforts of the Long Island Pine Barrens Society to jeopardize the County program.
Continue reading Victory For Suffolk County Agriculture – Partner Lisa Clare Kombrink's Big Win →