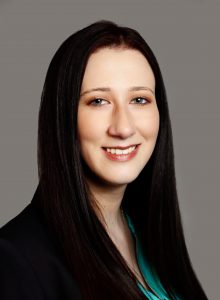 Twomey Latham is pleased to announce that Jessica Klersy has joined the firm as an Associate Attorney.  Ms. Klersy focuses her practice in the areas of estate planning, trust and estate administration, and elder law.
Ms. Klersy graduated from St. Joseph's College with a Bachelor of Arts degree in Psychology followed by graduating from the Jacob D. Fuchsberg Law Center of Touro College in 2017, where she earned awards as a pro bono scholar.  While in school, Ms. Klersy worked as a student attorney in the Touro Elder Law Clinic.  During her last semester of law school, Ms. Klersy devoted more than 500 hours assisting women in Domestic Violence with Nassau Suffolk Law Services.
Ms. Klersy is admitted to practice law in the State of New York and is a member of the New York State Bar Association.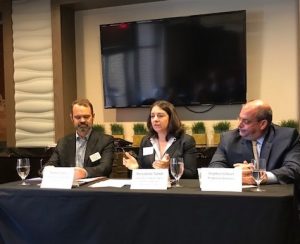 On November 10th, Associate Bernadette Tuthill took part in an Estate Planning panel discussion for The New York State Society of CPAs, Suffolk East End Committee.  Topics discussed included: when professionals should be raising the issue of estate planning with clients, coordination of planning with the client's accountants and financial advisors, the different types of estate planning documents, the pros and cons of various types of trusts, as well as when specific types of trusts should be considered for a particular client.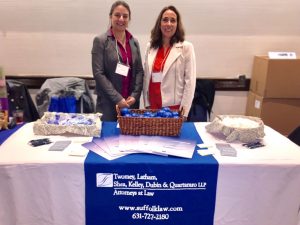 Partners Anne Marie Goodale and Laura Dunathan sponsored the Alzheimer's Association's Caregiver's Conference on November 17, 2017 at the Huntington Hilton, Melville, New York.  Associates Melissa Doris and Bernadette Tuthill also participated in the conference which provided family and professional caregivers with information and resources on topics related to Alzheimer's disease and other dementias.
Patrick Fife and Reza Ebrahimi recently represented a local developer in obtaining approvals from the Islip Town Planning Board and tax benefits from Islip Industrial Development Agency that will help transform a neglected professional office building in the heart of downtown Bay Shore to a mixed-use development with 26 residential apartments and over 29,000 square feet of office and retail space.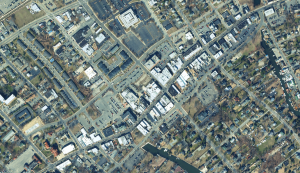 After Reza and Patrick represented the developer in the acquisition of the property last year, Patrick and the developer worked closely with the local community and local officials to address potential concerns and put together a project that will add to downtown Bay Shore's continued revitalization.  During the Planning Board hearing for the project, Donna Periconi, president of the Chamber of Commerce of Greater Bay Shore, who expressed strong support for the project, called the property "the most focal building in our entire downtown," and stated that "this neglected building…is finally going to receive the attention and improvements it has needed for so many decades."
After obtaining Planning Board approval, Reza and Patrick then assisted the developer in closing on both construction financing and a straight-lease transaction with the Islip Industrial Development Agency resulting in a twelve-year abatement in real property taxes for the developer and sales and use tax exemptions for the building's renovation.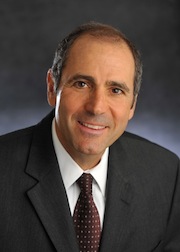 David Dubin, Senior Partner at Twomey Latham and a former Professor of Environmental Law at Southampton College, conducted an intensive continuing education session for 15 real estate brokers at Cook Maran in Southampton, NY on November 8, 2017.
Cook Maran Services, the real estate education arm of the insurance firm, provides licensing and continuing education courses in its East Hampton and Southampton offices.
Mr. Dubin conducted a three hour session on real estate transactions from an attorney's perspective, including a comprehensive review of the contract of sale and related documents prepared by real estate attorneys.  "This is the 6th year of our real estate initiative and we are thrilled to have someone with David's experience join our team of instructors", said Tim Brenneman, Executive Director at Cook Maran.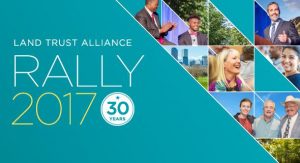 Partner Lisa Clare Kombrink recently attended Rally 2017, the National Land Conservation conference in Denver, Colorado.  Serving as the premier training and networking conference for professionals in the land conservation field, Rally '17 offered more than 130 educational sessions focused on land conservation topics, as well as special networking events.  Lisa joined attorneys and specialists from all over the United States for the series Doing Deals and Ensuring Permanence, covering topics such as documenting changes in conservation easements, latest and greatest federal tax issues in easement donations, and surviving court battles over preserved land.
At the plenary session, Lisa heard guest speaker Astronaut Pam Melroy describe her adventures on three space shuttle missions and viewed Commander Melroy's photographs taken high above the earth, which captured her love of the planet.
Lisa also met with many attorneys engaged in the business of land conservation, including preparing conservation easements, managing enforcement issues, and defending owners and holders of easements when disputes arise.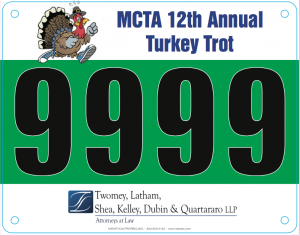 Partner Martin Finnegan, Esq. will be participating in and sponsoring Mattituck Cutchogue Teachers' Association 5K Turkey Trot on Thanksgiving Day.  The annual run is one of the most popular road races in town and widely attended by over 1,000 runners from the Mattituck Cutchogue community and the East End.
Proceeds will be donated to "Helping Hands 4 Morgan", a young girl in the school district battling brain cancer, and the M.C.T.A. Scholarship Fund.
Registration is open to all who would like to join in the fun and contribute to this great cause.  Click to register.