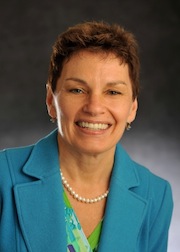 Partner Lisa Clare Kombrink has been invited to serve on the Planning and Development Committee for a new state-of the-art hospital for Stony Brook Southampton Hospital.  To be located on the State University of New York's Stony Brook/ Southampton campus, the hospital will serve the South Fork of Long Island. 
Committed to improving the patient experience and advancing quality healthcare on the East End, Stony Brook Southampton Hospital offers a diverse array of clinical services, ranging from primary medical care to specialized surgical procedures, including orthopedics and bariatrics.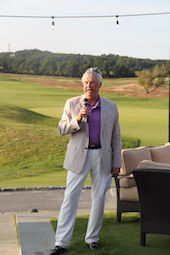 On September 11th, Senior Partner Steve Latham hosted a Pro Am golf tournament to benefit a local charity, The Retreat, at the Atlantic Golf Club in Bridgehampton.
The Retreat provides a wide range of services to victims of domestic violence and sexual assault, their families and the Eastern Long Island community, including counseling, legal advocacy,  educational programs, a 24-hour bilingual hotline and maintaining a shelter.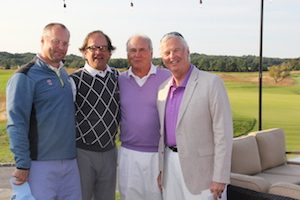 Mr. Latham has served on the Board of The Retreat for many years. This inaugural event included participation by 8 LPGA pros and more than 60 amateurs raising close to $100,000 for the charity.  In addition to our law firm, participating sponsors included CBRE, Wright & Co. Construction and People's United Bank.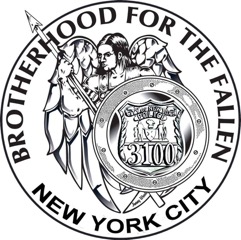 Senior Litigation Associate Craig H. Handler recently participated in the first annual Brotherhood for the Fallen Charity Airsoft Tournament, which was hosted by the charities' NYC Chapter. The Brotherhood is a 501(c)(3) not-for-profit organization that is dedicated to supporting the families of police officers killed in the line of duty.  The firm was a proud sponsor of the event and together with Mr. Handler, helped to raise over $1,500.
Twomey Latham is pleased to announce that the firm has expanded its practice to include Farmland Preservation.
Twomey Latham represents landowners, local governments and agricultural associations in their efforts to protect farmland and farming. We utilize creative solutions such as conservation easements, sales of development rights to local, state and federal agencies, and purchases by land trusts. Our attorneys also draft legislation to establish new preservation tools, work closely with elected and appointed officials, assist in education programs, and represent clients in litigation related to agriculture and agricultural uses.
Jeffrey W. Pagano and Donald L. Mabry of the firm's Employment and Labor Counseling and Litigation team have prepared a comprehensive analysis of the New York Paid Family Leave Benefits Law ("PFLBL").
OVERVIEW
The New York PFLBL becomes effective on January 1, 2018. New York joins California, New Jersey, and Rhode Island as the only states that provide a paid family leave ("PFL") benefit. When fully implemented, New York's PFLBL will be the most comprehensive program among the programs.
Continue reading Twomey Latham Prepares Comprehensive Analysis of New York Paid Family Leave Benefits Law →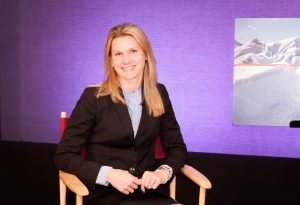 Associate Katerina Grinko recently appeared on Integrating Cultures, a program hosted by Walter Sanchez, on LTV of East Hampton.  Ms. Grinko spoke about the dynamics and complexity of immigration law, the important role of immigrants in our society, as well as the types of struggles and difficulties immigrant communities face every day.
Several members of the law firm and their families and friends will be participating in the Walk to End Alzheimer's on Saturday, October 14th at the Suffolk County Farm in Yaphank.  Last year the team raised $1,765 to aid in the fight against Alzheimer's and support those affected by Alzheimer's on the East End of Long Island.  Click on the link to go to our team's fundraising page and learn more Walk to End Alzheimer's