Donald L. Mabry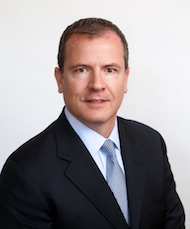 Of Counsel
Mr. Mabry has litigated complex, high-value cases in state and federal courts throughout the country for over 20 years. His clients have included large domestic and international corporations requiring representation in the context of multi-jurisdictional and coordinated litigation. Before joining the firm he practiced with two national litigation firms in their Los Angeles and San Francisco offices.
Mr. Mabry practices in the firm's Labor & Employment Group, where he focuses on employment and labor counseling and litigation. He has counseled clients and litigated matters based on classification, wage and hour, non-compete, non-disclosure, trade secrets, executive compensation, wrongful termination, and discrimination claims in a variety of contexts. He also handles civil litigation matters involving commercial, construction, and real estate disputes.
Mr. Mabry is admitted to practice law in New York, California, Wisconsin, and numerous federal district and appellate courts.