Daniel R. Bernard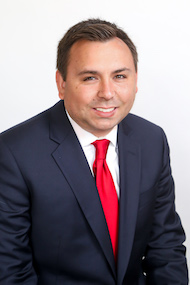 Associate
Daniel Bernard is a tax attorney who focuses his practice in the areas of estate planning, trust and estate administration, taxation and estate litigation.
Prior to joining the firm, Mr. Bernard practiced in Port Jefferson Station where he represented clients in all areas of matrimonial law and estate planning. After completing law school Mr. Bernard served a one year clerkship with the Honorable Barbara C. Stolte in the New Jersey Middlesex County Family Court. While in law school Mr. Bernard worked as a student attorney in the Rutgers Federal Tax Clinic and interned in the Tax Court of New Jersey and the Morris County Surrogate Court.
Mr. Bernard holds a Master of Laws degree in Taxation from New York University School of Law. He received his Juris Doctor degree from Rutgers School of Law-Newark, where he was the Senior Managing Editor of the Rutgers Law Record. Prior to law school he earned a Bachelor of Business Administration degree from Temple University, where he double majored in finance and economics.
He has had two legal papers published, one on a topic of professional interest entitled Non-Custodial Parents' Right to Their Children's College Records, 40 Rutgers L. Rec. 48 (2012). His other publication was on a topic of personal interest, the NFL, entitled The NFL's Stance on Gambling: A Calculated Contradiction, 4 UNLV Gaming L.J. 273 (2013)."
Mr. Bernard is admitted to the New York bar, the New Jersey bar and the United States Tax Court. He is a member of the Suffolk County Bar Association and the New York State Bar Association.
Professional and Civic Associations:
New York State Bar Association
Suffolk County Bar Association