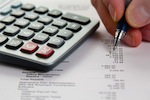 Every year, owners of real property have the opportunity to grieve their real estate taxes and potentially lower the tax assessment on their property for the following tax year. Tax grievance day is the third Tuesday in May each year. This year the deadline for filing is May 16, 2017.
Success or failure depends on a number of factors including the quality of the application and the comparable properties used to support one's grievance. We have had great success representing homeowners on the East End with regard to the filing of their tax grievances. When the initial filing is denied, we also have the ability to dispute the denial in a court of law.
For more information on tax grievances and tax certiorari, please view our Tax Grievances/Certiorari practice page and call us if you think we may be of any assistance.