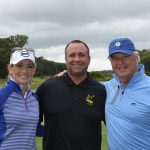 On September 24th, Senior Partner Steve Latham hosted a Pro Am golf tournament to benefit a local charity, The Retreat.  The tournament was held at the exclusive Friar's Head Golf Club, located in Baiting Hollow, NY, overlooking the Long Island Sound.  This year, the Pro-Am has been expanded to a field which will include 22 LPGA Pros paired with 88 amateurs raising over $100,000 for the charity.
The Retreat provides comprehensive services to victims of domestic violence and sexual assault, their families and the Eastern Long Island community, including counseling, legal advocacy,  educational programs, a 24-hour bilingual hotline and maintaining a shelter.
Mr. Latham has served on the Board of The Retreat for many years.  In addition to our law firm, Wright & Co. Construction sponsored the event.
Pictured:  Pro Danah Bordner, Jeff Reed of the Pittsburg Steelers and Steve Latham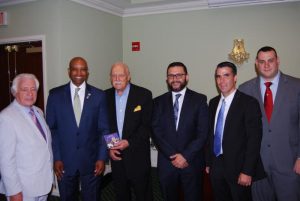 On Friday, September 7th, LIMBA hosted a breakfast forum with Suffolk County Sheriff Errol Toulon, which was co-sponsored by Twomey Latham.  Partners Reza Ebrahimi, Bryan Van Cott and Patrick Fife, and Senior Associate Craig Handler attended the event.

Sheriff Toulon discussed his background in law enforcement, handling the prison population and Governor Cuomo's "Raise the Age" program.  One of his goals as Sheriff is to reach out to as many children in the County as possible so that he can help address issues like drugs, gangs, crime and bullying, which will prevent our youth from embarking on a life of crime.  Twomey Latham regularly works with the Sheriff's Office on behalf of its clients, as the Sheriff's Civil Enforcement Bureau is the enforcement arm of the civil courts, and it handles property executions, income executions, warrants of eviction and orders of seizure.
Pictured:  Bill Miller, Sheriff Errol Toulon, Ernie Fazio, Sponsor reps Reza Ebrahimi, Patrick Fife, Craig Handler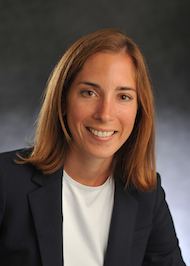 Congratulations to Alexandra Halsey-Storch, Esq. for being highlighted in LIBN's, "Who's Who Women in Professional Services" special section.
Ms. Halsey-Storch is featured alongside some of Long Island's most innovative and talented business women from various industries on Long Island.
Continue reading Associate Alexandra Halsey-Storch Featured in LIBN's, "Who's Who – Women in Professional Services" →
On Friday, August 10th LIMBA hosted a breakfast forum with the first female police commissioner in Suffolk County's history, Geraldine Hart, which was co-sponsored by Twomey Latham.  Partners Bryan Van Cott and Patrick Fife attended the event.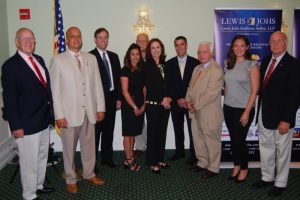 Commissioner Hart, a 21-year-veteran of the FBI, cited recently released crime statistics that reflected an overall drop in crime, ways that Suffolk County businesses can help support the police department, in addition to discussing top priorities for Suffolk County that include: combating the opioid crisis, MS-13 and gang-related violence, and school safety.
Pictured from left to right: Assemblyman David McDonough, sponsors Amaury Hernandez,  Bryan Van Cott, Renee Barreto, Ernie Fazio, Commissioner Hart, sponsor Patrick Fife, Bill Miller, Erica Anderson, and Ken Nevor.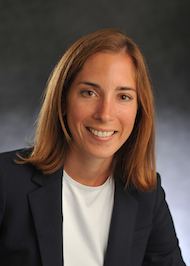 Twomey Latham associate Alexandra Halsey-Storch was reelected to the Rogers Memorial Library Board of Trustees last week.
Ms. Halsey-Storch has served on the Board of Trustees since 2015 and will be serving a second four-year term.
The mission of the Rogers Memorial Library is to serve the educational, cultural and intellectual needs of the communities of the Southampton and Tuckahoe School Districts; therefore, Rogers Memorial Library endeavors to provide collections, services and resources to fulfill this mission.
Associate Attorney, Christina M. Noon Joins Twomey Latham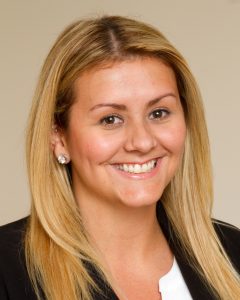 Twomey, Latham, Shea, Kelley, Dubin & Quartararo LLP is pleased to announce that Christina M. Noon has joined the firm as an Associate Attorney.
Ms. Noon focuses her practice in the areas of estate planning, trust and estate administration and elder law.
Prior to joining the firm, Ms. Noon practiced in Woodbury where she represented clients in the areas of estate planning, trust and estate administration, elder law, special needs planning, Article 81 Guardianship and 17A Guardianships.
Ms. Noon received her Bachelor of Science degree from St. John's University, her Juris Doctorate degree from Touro College Jacob D. Fuchsberg Law Center, and is currently pursuing a Masters of Law in Taxation from Boston University School of Law.
Ms. Noon is admitted to practice law in the State of New York and is a member of the New York State Bar Association and Suffolk County Bar Association.
She currently resides in Middle Island with her husband and daughter.
For many people involved in creative pursuits, knowing how to protect the work is important.  Although it may seem daunting, the good news is that it's really a lot simpler than it might first appear.
For starters, the way in which copyright protection is secured is often misunderstood. No publication or registration or other action in the U.S. Copyright Office is required to secure a copyright. While obtaining federal copyright registration affords certain additional rights, and is a good idea, there are state common laws that can provide protection without registration.
In order to develop an understanding of the relevant law, it is important to understand what a copyright is. Copyright is a form of protection provided to the authors of "original works," including pictorial, graphic, sculptural works, both published and unpublished. The copyright protects the form of expression rather than the subject matter.
Continue reading Creativity & The Law: How Copyright Laws Protect Your Work →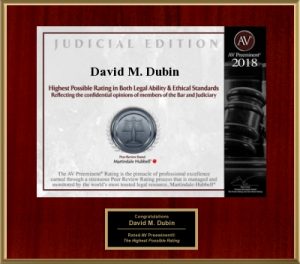 Senior Partner David M. Dubin receives  AV Preeminent Rating by Martindale-Hubbell in 2018.
The AV Preeminent Rating is the pinnacle of professional excellence earned through a strenuous Peer Review Rating process that is managed and monitored by the world's most trusted legal resource, Martindale Hubbell.  This is the highest possible rating in legal ability and ethical standards reflecting the confidential opinions of members of the Bar and Judiciary.  Continue reading Senior Partner David M. Dubin Rated AV Preeminent, The Highest Possible Rating In Legal Ability & Ethical Standards →