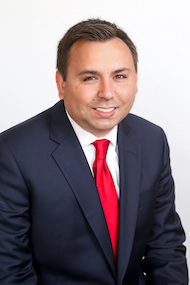 Associate Daniel R. Bernard has been appointed the Vice-Chair of the New York State Bar Association Trusts and Estates Section multi-state practice committee.
Continue reading Daniel Bernard Appointed Vice-Chair of NYS Bar Association Trusts and Estates Section →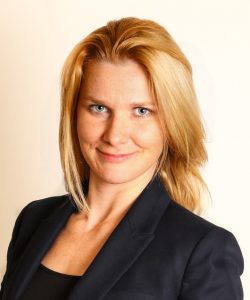 Associate Katerina Grinko was honored at the 21st annual Long Island Business News  '40 Under 40' awards dinner on Thursday, February 7th at the Crest Hollow Country Club.
The 40 Under 40 Awards celebrates future leaders of Long Island who have already begun to distinguish themselves in business, government, education and the not-for-profit sector. Continue reading Katerina Grinko Honored at LIBN's 21st Annual 40 Under 40 Awards →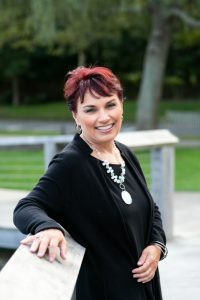 Partner Lisa Clare Kombrink, Esq. is featured in Karl Grossman's Suffolk Closeup, "Farmers Win Key Battle"in The Southampton Press.  Grossman highlights the work done by Kombrink and the law firm on behalf of the Suffolk County Legislature and the Suffolk County Farmland Committee.  The decision on appeal upholds the rights of farmers to build barns and install irrigation, fencing and other improvements on land preserved for farming under the County's over 40-year old preservation program.  Continue reading SUFFOLK CLOSEUP – Lisa Clare Kombrink Featured In The Southampton Press →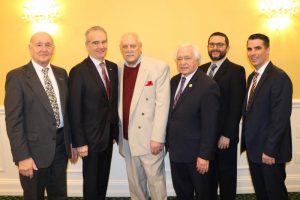 On Friday, January 25th LIMBA hosted a breakfast forum with John Cameron, Chairman of the Long Island Regional Planning Council, which was co-sponsored by Twomey Latham.  Partners Patrick Fife, Reza Ebrahimi and Janice Snead attended the event.
The future of Long Island's infrastructure and sustainability were discussed. "Long Island has many challenges, but there are also many opportunities," said Mr. Cameron. The Long Island Regional Planning Council serves as the Island's Chief Planner and a leading advocate for issues affecting the economic, environmental and social well-being of the Island's businesses, institutions and its 3 Million residents.
Pictured from left to right: Ken Nevor (LIMBA), John Cameron (Chairman, LI Regional Planning Council), Ernie Fazio (LIMBA), Bill Miller (LIMBA), Partners  Reza Ebrahimi and Patrick Fife (Twomey Latham)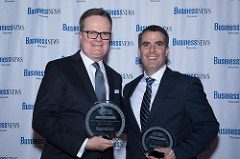 Senior Partner John Shea and Partner Patrick Fife were recently honored by Long Island Business News (LIBN) for their Leadership In Law. Continue reading Senior Partner John Shea and Partner Patrick Fife Honored By LIBN For Their Leadership In Law →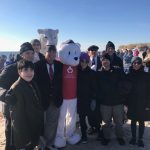 Members of the firm, along with family and friends, participated in our 14th consecutive
Polar Bear Plunge
on Saturday, December 8th to support
Heart of the Hamptons
.  The ambient air temperature was 32 degrees, and the water temperature a tepid 42 degrees.  Preliminary reports indicate that the charity raised over $60,000 in connection with this event, which will be used for food, shelter and clothing for the homeless and others in need on the East End.  Many thanks to the participants and those who sponsored them.
As District Attorney, Sini has added new units to the office: the Gang Unit, which investigates and prosecutes gangs, including MS-13; the Enhanced Prosecution Unit, which collects and disseminates evidence to prosecute the impact drivers of crime; and the Environmental Crimes Unit, formed due to the illegal dumping of solid waste and construction materials in Suffolk County.  In addition, top areas of focus are drugs, human trafficking and public integrity.
Pictured from left to right: DA Tim Sini, Ernie Fazio, Bill Miller, Ken Nevor (LIMBA), Partners Patrick Fife and Reza Ebrahimi (Twomey Latham)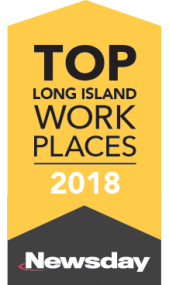 Twomey Latham, the largest law firm in Eastern Suffolk County, has been named a Top Workplace this year by Newsday.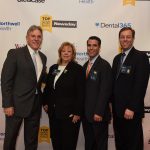 Newsday's Top Workplace recognizes workplaces on Long Island where employees feel their work is appreciated; where they identify with the company's goals and vision; and where they have confidence in their leadership.
Since the firm was established in 1973, Twomey Latham has built a sterling reputation initiated by the passion for justice and unquestioned integrity of its founder, Tom Twomey, and carried on by its growing team of dedicated and driven partners and associates.
Continue reading Twomey Latham Awarded Top Workplace on Long Island →